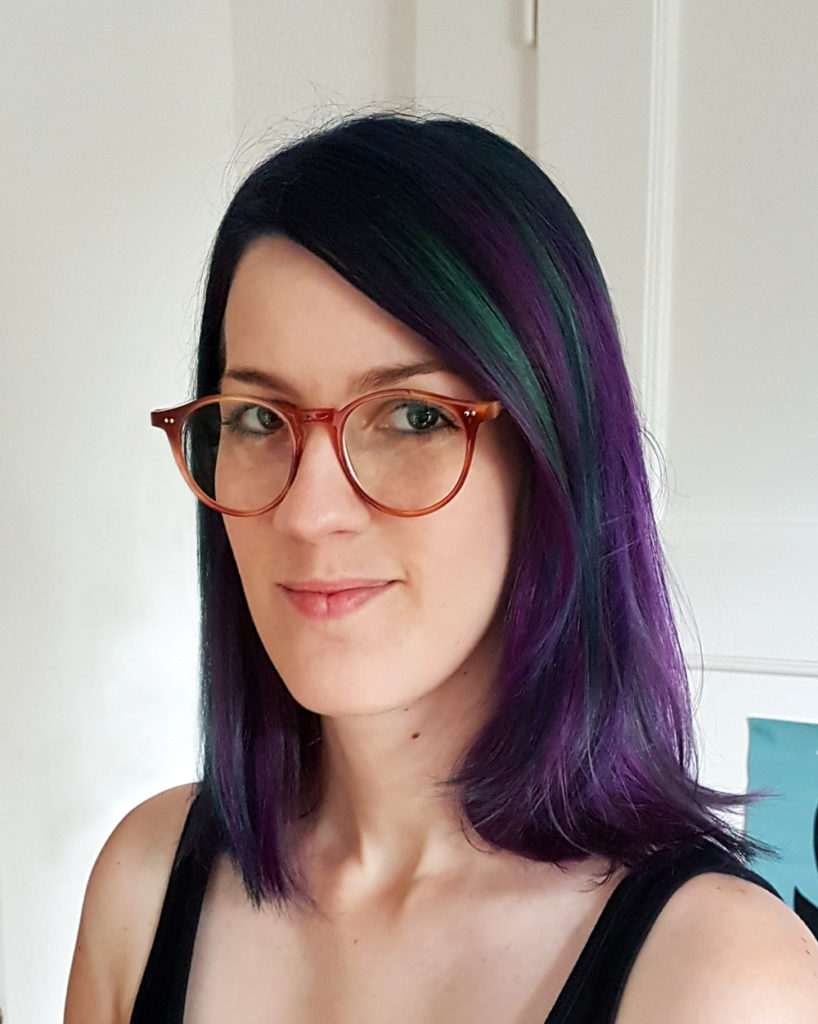 Having studied Graphic Design in an Applied Arts school in Lyon (France), I moved to Switzerland in 2010. I have been working as a graphic designer for global companies ever since.
I came across weaving during a trip to Edinburgh, when visiting Dovecot Studios, a contemporary tapestry studio located in former public baths. I was fascinated to see the weavers practicing this timeless art in such a unique place.

Back home, one thing was for sure: I had to learn how to weave. So I started taking courses in Filambule school in Lausanne (Switzerland) with Danièle Mussard at the end of 2019.

Interested in textiles in general, I also took some spinning and tapestry lessons with Danièle Mussard, as well as dyeing courses with several professionnal dyers.

2021 was a decisive year for me: in April, I found the location to install my weaving studio, and in August, I participated in my first collective exhibition in Romainmôtier (Switzerland) with Romantiss, the association for weavers living in the French-speaking part of Switzerland, which I joined in 2020.